New, Informative Videos added to WilburCurtis.com
From operation and cleaning, to equipment and features overviews, you'll find handy and informative videos throughout the Curtis website on every coffee, tea and specialty beverage equipment product line. And now, we've added even more video content to provide you with a complete library of assets including:
---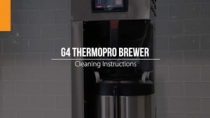 Need a visual demonstration on how to clean a G4 ThermoPro brewer? It's conveniently located on our website.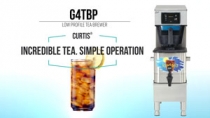 Want to learn more about the Curtis G4TBP Low Profile Tea Brewer? Check out the video sales sheet that covers all the features of this hard working unit.
---

Commercials
See our latest videos to learn more about Curtis Equipment and the Wilbur Curtis Company.

Sales Knowledge
Get some inside knowledge about our company and brewing equipment.

Service
Learn how to properly care for your Curtis equipment, and learn about our video training program.